These Cinnamon Roll Apple Pie Cups are like mini apple pies with a pillowy soft crust and a velvety apple pie filling. #cinnamon #roll #apple #pie #cups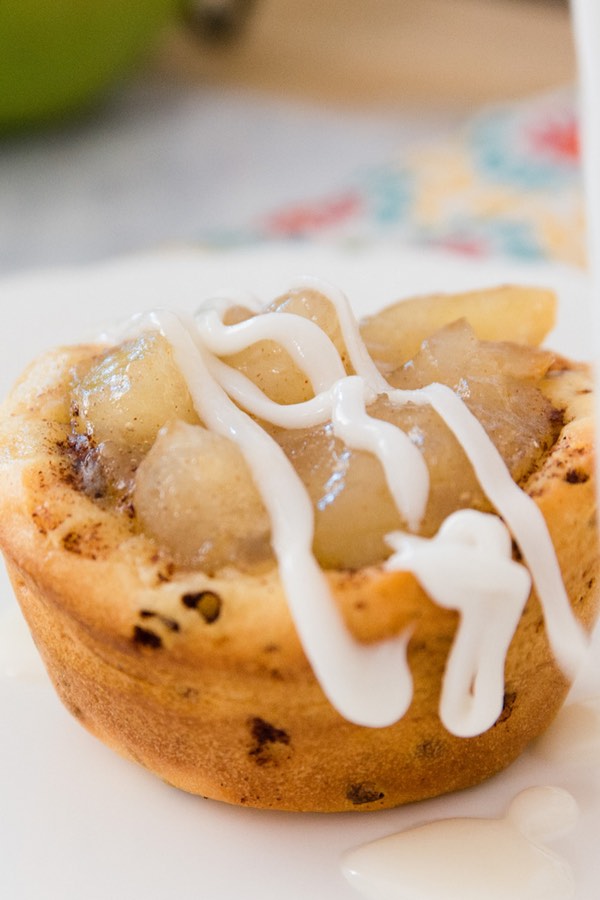 Ingredients
2 13-oz packages refrigerated cinnamon roll dough, I used Pillsbury
1 21-oz can apple pie filling
icing, from cinnamon roll package, or ice cream
Instructions
Preheat oven to 375°F (190°C). Spray a 12-cup standard muffin tin with nonstick baking spray.
Lightly flour a work surface. Open the cinnamon roll package and remove one cinnamon roll. Flatten it with your fingertips on the work surface (you can also use a rolling pin)
Then press the flattened cinnamon roll into one muffin cup to fit. Repeat for the remaining muffin cups.
Spoon apple pie filling into each muffin cup until 3/4 full.
Bake for 15-18 minutes or until puffy and golden.
Remove from the oven and cool in the pan for 10 minutes.
Slide a small spatula around the edges to remove the cups.
Optional: Heat the icing in the microwave for 10 seconds on low-power and then drizzle onto the cups. Alternatively, serve with ice cream or caramel sauce.
Share to Facebook